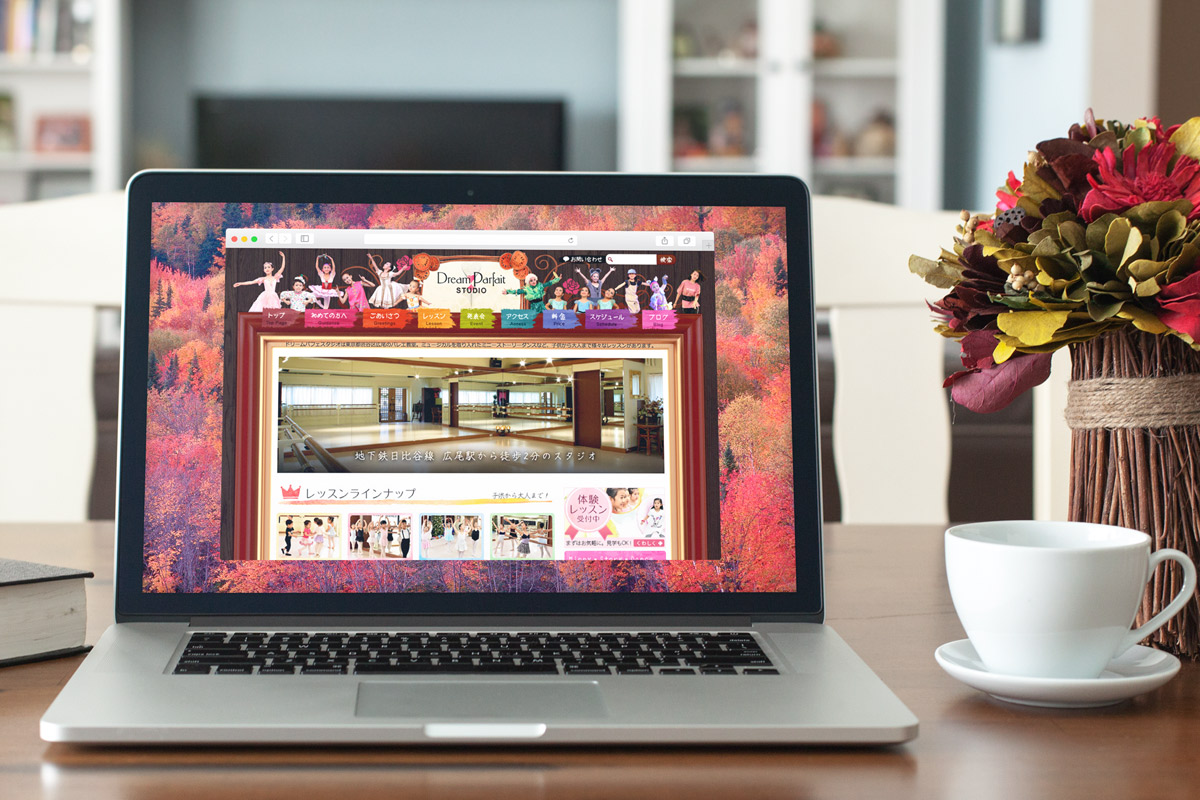 Dream Parfait Studio
WordPress
WEB
CODING
DIRECTION
IMAGE EDITING
Dream Parfait Studio is a studio located in Hiroo, Tokyo, where you can learn ballet as well as musicals, yoga and other dance classes.
I designed and coded the website using WordPress and designed the original skin for it.
In keeping with the studio's worldview, I used photos of students in a variety of costumes to create a pictorial and storybook-like design.