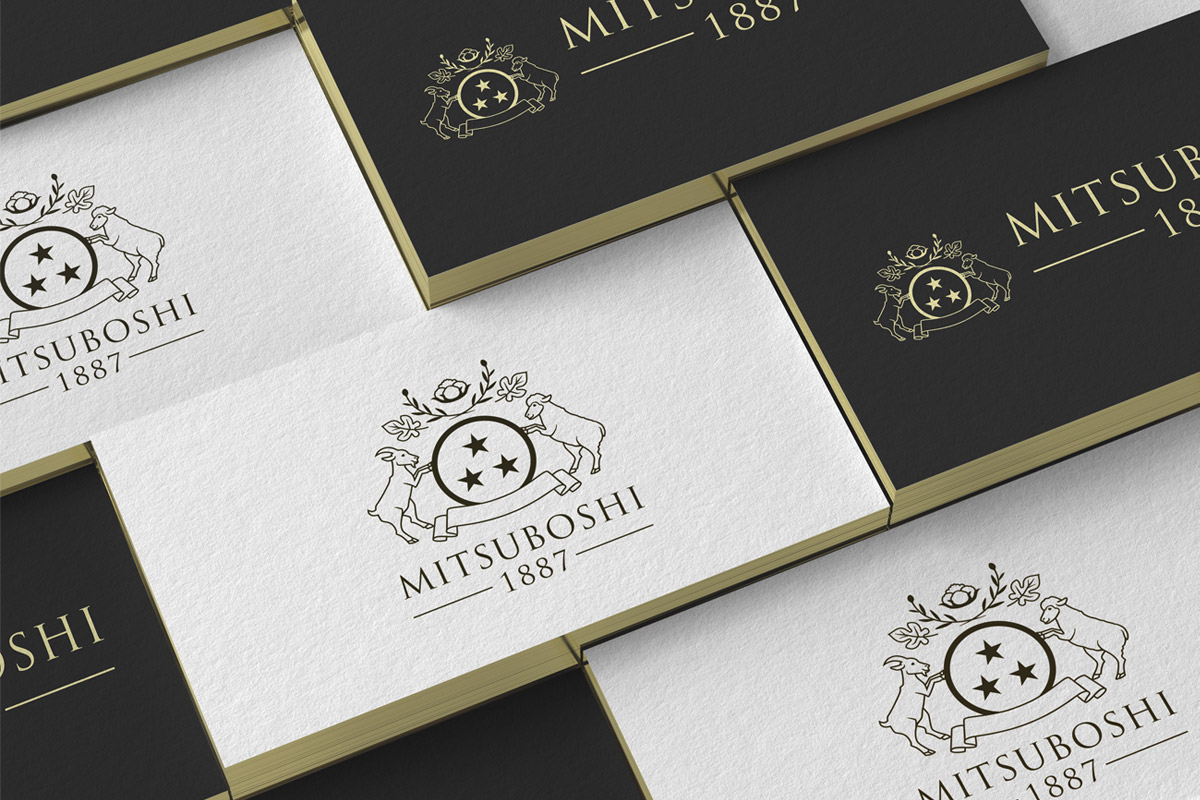 I designed the logo of MITSUBOSHI 1887.
MITSUBOSHI 1887 is a new brand of Mitsuboshi wool yarn fabric Co., Ltd. with more than 130 years of history.
The brand, which is managed by the young fifth-generation president, produces products using high quality fabrics made with their advanced technology developed over many years.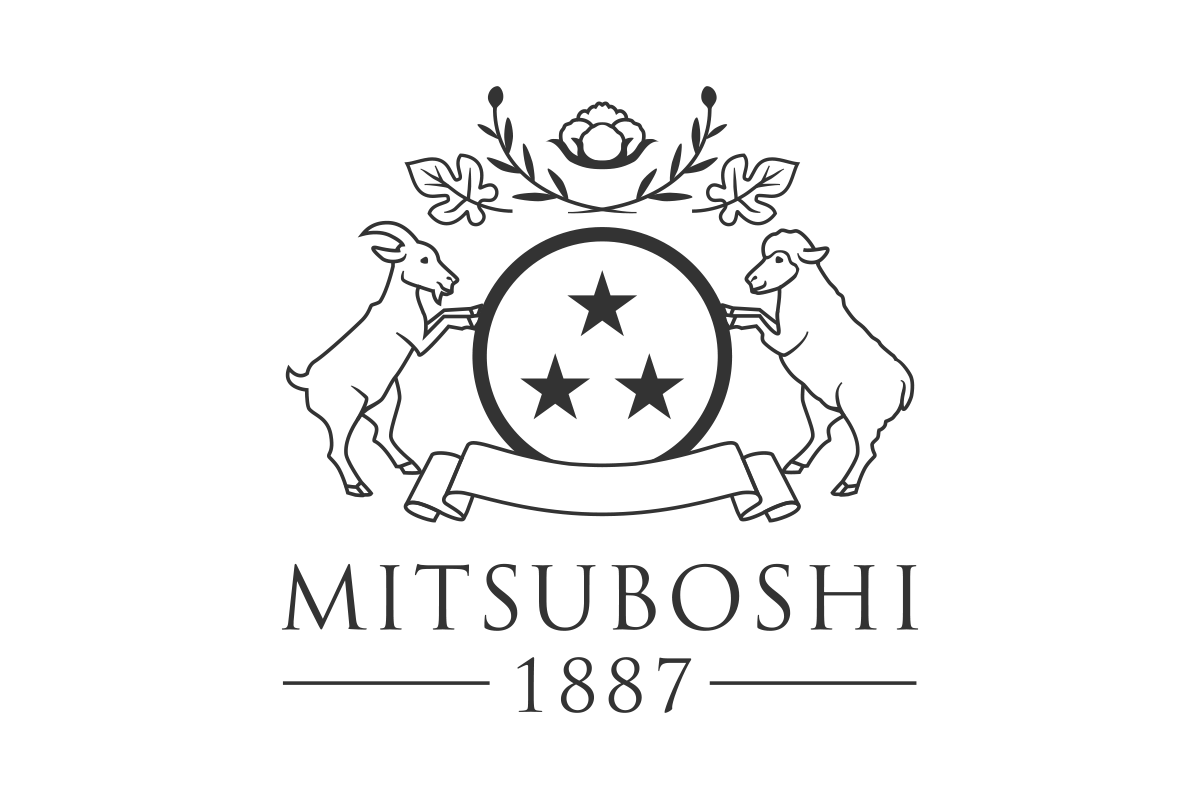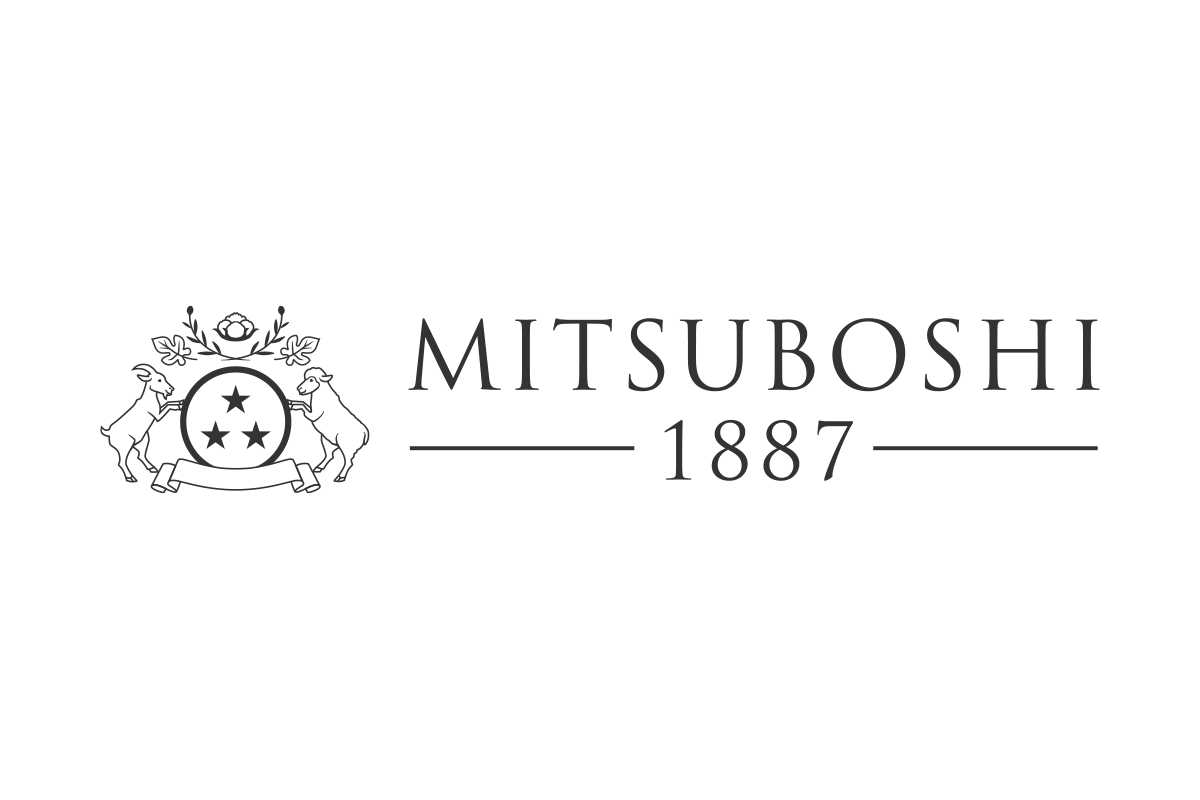 I created a new logo based on the logo of Mitsuboshi Group and tapestry to express the brand's theme of "Tradition and Innovation".
The emblem-like logo is based on a motif of the natural fibers that make up the textile. Wool from Sheep, cashmere and mohair from Goats, Mulberry leaves for silkworms to eat, Cotton flower and Flax. The design shows three stars (Mitsuboshi) making textile supported by these existence.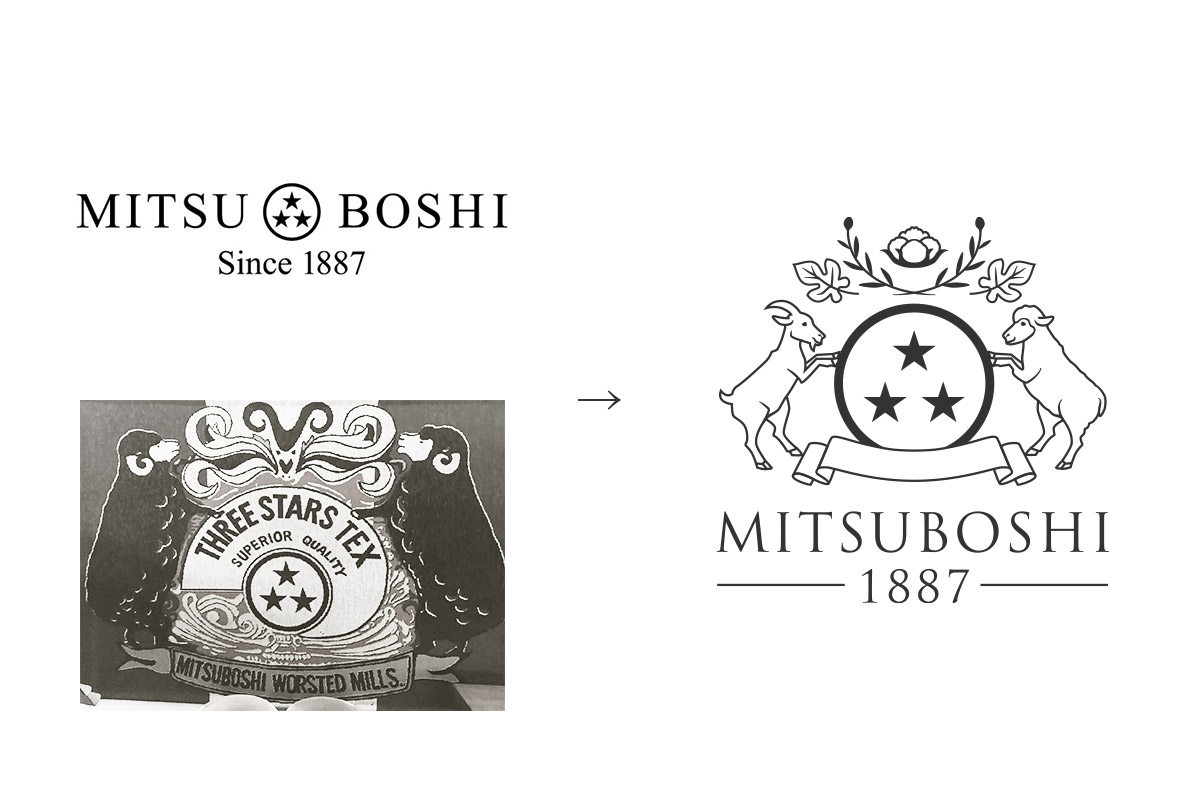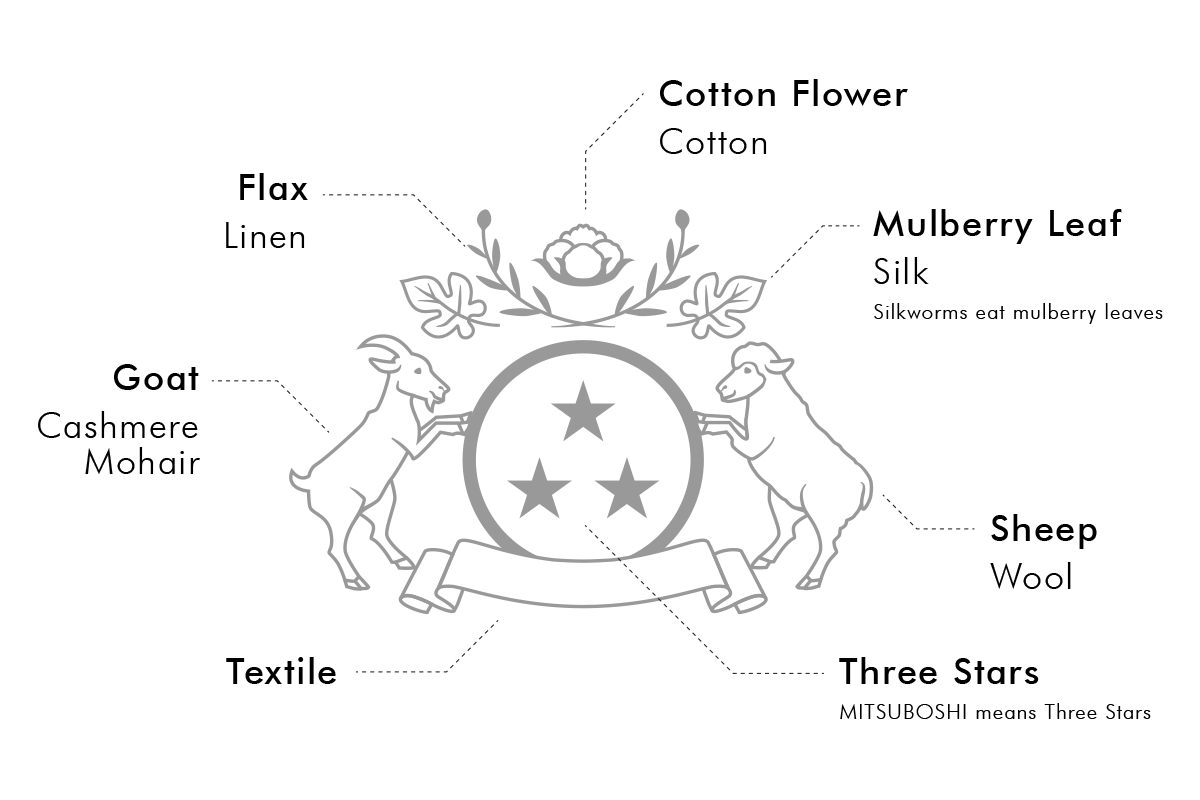 The logo is used in a variety of places on products, including jacket labels, t-shirt prints and embroidery.